Skin Rejuvenation Treatment in Kolkata
Skin disorders, sun and even heredity can contribute to uneven irregularities of skin on the face and elsewhere on body as well. These include textual irregularities such as acne scars, wrinkles, pigmentation changes like sunspots, freckles or visible blood vessels. In addition, skin may feel lose and less firm, lose skin tone, elasticity, its healthy glow which all needed for evident younger skin.
Dr. Paul's brings you India's first pioneered and advanced technology, Venus Versa and Venus Viva for glowing and healthy skin. We also offer skin rejuvenation treatment in kolkata through our advanced Laser resurfacing, chemical peels, Botox and fillers to improve fine lines, wrinkles, any pigmentation or discolouration appearance of the entire face or in specific regions of the face, such as around eyes or lips. These treatments can also be used for addressing pigmentation disorders such as age or sun spots, and they can also be used for improving the acne scars or skin conditions appearance. The specific treatment type that will suit best for your concerns are determined after an initial consultation with our skin expert. Most skin treatments require a series of on going treatments and multi-modality approach to achieve excellent results. Most importantly, patient must be committed to protect his or her skin from advancement so that results achieved sustains longer.
Conditions Treated for Skin Rejuvenation Treatment
Wrinkles / Pigmentation / Acne & Scars / Moles & Warts
Loss of Skin Tone / Dull Skin / Anti Aging
Hair Removal / Tattoo Removal / Stretch Mark Removal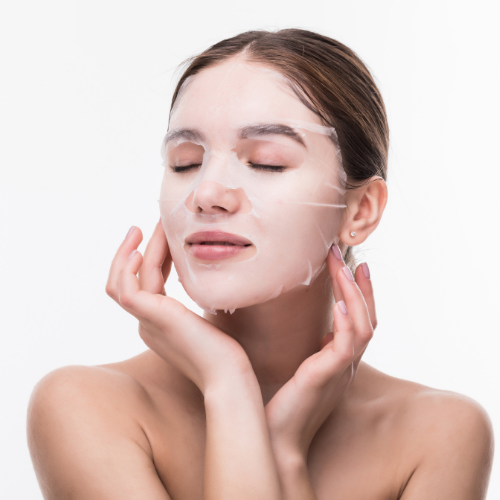 Wrinkles / Pigmentation / Acne & Scars / Moles & Warts Loss of Skin Tone / Dull Skin / Anti Aging Hair Removal / Tattoo Removal / Stretch Mark Removal
Our treatment is one of the most effective procedure on market for reducing the fine lines and wrinkles appear. Our non-invasive procedure can enhance skin appearance and achieves a youthful and natural glow. It not only reduces the signs of aging, but also smooths the lines on your forehead and reduces crow's feet appearance which allows you to look much younger. The Skin Rejuvenation therapies adopted by us work to reduce muscles movements in the face in order to prevent further fine lines and wrinkle formation.
Every patient is unique in their own way and exhibit different genetic combination and environmental aging signs that will impact their skin. There are numerous ways of treating many of these problems, and the treatment methods must be discussed and planned with our expert prior to undergoing treatment based on your aesthetic desires and situation.
Tribella – a complete facial rejuvenation treatment
TriBella™ is a complete facial rejuvenation treatment, which combines three effective facial rejuvenation therapies into one protocol. Exclusively available with our Venus Versa™ system, TriBella™ treatments combine three unique technologies for exceptional outcomes. With this facial rejuvenation device, you can give clients a photo facial treatment, an anti-aging treatment and a skin resurfacing treatment—all in one. The result is a high-intensity, non-invasive, effective form of skin renewal. Today, TriBella™ is known as the facial rejuvenation treatment that can simultaneously enhance skin tone, tightness, and texture. It's a powerful therapy that results in a younger, smoother-looking appearance.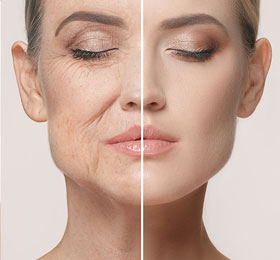 Venus Versa
A versatile multi-applicator platform with three different, highly effective technologies in one workstation, the Venus Versa™ is a TriBella™ facial treatment machine that addresses many of today's most challenging aesthetic concerns.
 Features :
Improve overall skin tone, texture, and elasticity.
SmartPulse™ technology ensures precise and consistent energy delivery.
SmartScan™ technology enables a high level of flexibility and control.
Incredible results for patients seeking for a more effective skin solution.
TriBella Treatments & Protocol
Photorejuvenation
TriBella™ facial equipment provides effective treatment for benign pigmented lesions and benign vascular lesions. Using the SR515 & SR580 applicators, the photo rejuvenation treatment utilizes intense pulsed light (IPL) technology to deliver direct bursts of energy onto targeted areas of skin. The intense pulsed light used is selectively absorbed by the target chromophores-namely, hemoglobin for vascular lesions and melanin for pigmented lesions.
Anti aging
Enhances collagen production to reduce the appearance of skin laxity and fade the appearance of wrinkles. The TriBella™ facial device uses the DiamondPolar™ applicator, which is powered by (MP)2 technology-the combination of Multi-Polar Radio Frequency (RF) and Pulsed Electro Magnetic Fields (PEMF). Multi-Polar RF produces fast and homogeneous heat in multiple tissue depths, resulting in excellent clinical results and comfortable patient experiences.
Skin resurfacing
Improves the appearance of textural skin conditions such as acne scars and other scars, rosacea, uneven skin texture, enlarged pores, dyschromia, and pigmentation. The TriBella™ facial treatment machine uses the specially designed NanoFractional RF™ (Viva) applicator, which features state-of-the-art patented tip technology and one of the largest spot sizes in the industry. The precise amount of energy (up to 62 mJ) is delivered uniformly to each pin electrode. High-energy density is distributed through a small footprint per pin (160 x 38 µm 2 ), leaving sufficient intact tissue in between for faster wound healing, uniform post-treatment tissue appearance, and lower downtimes than most other devices.
Tribella protocol
Duration : Approximately 1.5 hours
Number of treatments : 3
Frequency : Every 4-5 weeks
Best results visible approximately three months after the third treatment session. For maintenance, one treatment session every six months is the ideal treatment protocol.
TriBella™ facial treatment machine uses the three applicators in a certain order, with 10 minutes of delay between individual treatments: SR515/SR580, DiamondPolar™, followed by NanoFractional RF™ (Viva).