Osteoarthritis Treatment with Dr. Paul's Fusion Homeopathy
Osteoarthritis mainly refers to the condition when the protective cartilage between the joint bones degenerates with the passage of time. This eventually creates a severe pain to the body portions like the knees, hands, hip, and spinal cord. The only chance to seek permanent relief from this problem is by undergoing specialised treatment as early as possible.
Our track record of handling cases like the osteoarthritis until now is very impressive. This clearly indicates that why our Homeozone clinic witnesses an increasing footfall of the people throughout the year. In controlling problems like osteoarthritis, we mainly apply the treatment of Dr. Pauls Fusion Homeopathy that has already proved quite effective in combating ailments like psoriasis, eczema, alopecia areata, and so on. However, we first assess the health condition of the patient as that is quite essential to provide the suitable homeopathic medicines that constitute the basic pillar of this treatment to nip the osteoarthritis trouble in the bud. Moreover, we also constantly monitor the health progress of the patients during this kind of homeopathic treatment procedure. This eventually helps us to determine whether to extend the homeopathic medication duration or to discontinue it within a fixed time period.
We have no inhibition to claim that patients receiving this kind of treatment gradually receive a long-lasting relief from this trouble. They experience no pain in the knees, hip, and hands while doing normal activities. This only establishes the efficacy of this treatment that we administer with the help of qualified doctors. Are you suffering unbearable joint pain in the knees and hip? It is a clear case of osteoarthritis which can only be controlled by the Dr. Pauls Fusion Homeopathy treatment procedure. Hence, without wasting time, get in touch with our Homeozone clinic as early as possible.
Living with Arthritis? You should do the followings
Practice strengthening and stretching exercise under expert supervision
Use a medical device to ensure pain reduction significantly
Eat fatless foods
Follow suitable weight maintenance regimen
Move and walk slowly everyday till 1 hour
Include minerals and vitamins in your diet to retain healthy bones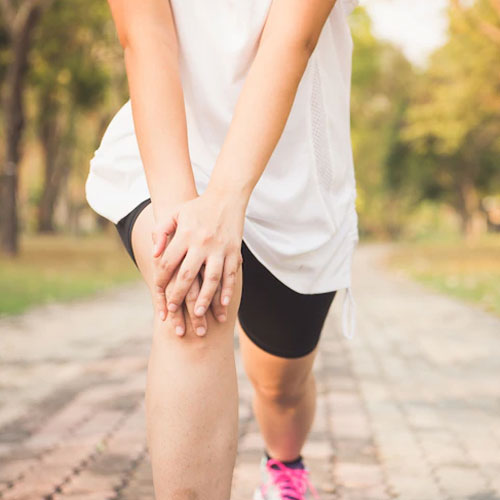 What you should not do in case of Osteoarthritis?
Never exert pressure on the knee and joint
Do not ignore worsening symptoms
Refrain from ignoring alternative therapies
Stop doing strenuous exercises until your pain recedes