PDO Hair Regrowth Treatment
Hair Regrowth – PDO (polydioxanone) is a known absorbable FDA-cleared synthetic suture which stimulates endogenous collagen production, elastin hyaluronic acid as well as activates fibroblasts. Hair regrowth in patients with hair loss from androgenetic alopecia has been Observed who had PDO threads inserted Into their scabs. Non-surgical application of POO threads into the scalp IS successful safe and comfortable out-patient procedure with no downtime or aftercare. The PDO Hair Regrowth procedure for hair regrowth often helps preventing or reduces the need for hair transplantation. The treatment definitely helps In stopping, slowing or reversing hair loss in conjunction with other treatments such as Follirich GFC therapy and Cyclical Hair loss Treatment Program with low-level laser therapy. It is recommended that Hair Check hair regrowth measurements be performed every three months (90 days) to track the improvements in hair growth from treatment.
Follirich GFC Therapy
India's First Novel Autologous Growth Factor Concentrate Therapy for Hair loss, researched and engineered by scientists of Regenerative Medicine Department & Research Lab. Their proprietary platelet activator is used in the specialized kit to release various growth factors from platelets into Follirich GFC.
Compared with traditional PRP, Follirich GFC Therapy ensures:
No Platelet loss & high concentration of Growth Factors
Completely Acellular – (No RBC & WBC In final output)
Excellent Stability (stable for about 8-10 hours at room temperature)
Simple procedure & Xenofree Environment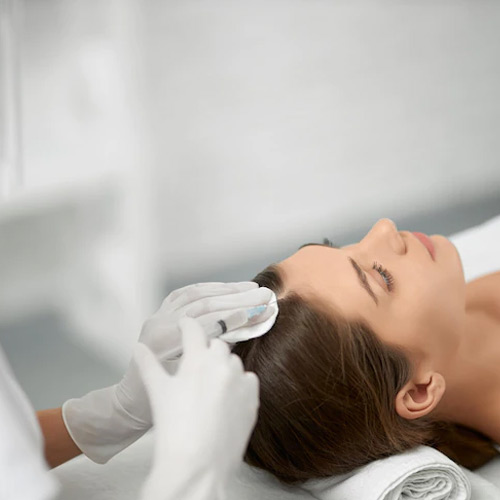 Benefits of Follirich GFC Therapy
Reduced hair fall
Rejuvenation of hair follicle
Improved hair thickness and Increased hair volume
Strengthened hair shaft
Stimulation of hair growth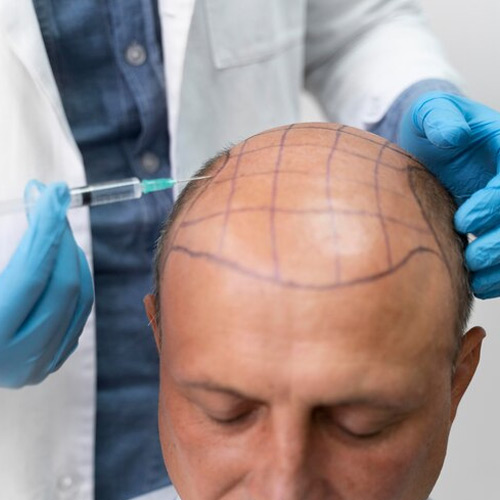 Treatment Protocol for both Male / Female Clients
PDO Hair Regrowth, Follirich GFC Therapy & Hair Fact is a 3 step Internal & external treatment program, designed to work synergistically to promote healthy scalp skin and hair growth. The following combination treatment (in-clinic and at home treatment) has helped to treat the most common form of hair loss known as androgenetic alopecia, as well as increase thickness and density of hair in post-transplant patients.
| IN-CLINIC (PROFESSIONAL) | AT HOME (DAILY CARE) |
| --- | --- |
| DAY 1 – (PDO-HG) | Hair FAST / Hair FACT – Oral Nutritional Supplements |
| DAY – 45-60 (Follirich-GFC Therapy) | Grwoth Factor – Topical Lotion / Cream |
| DAY – 120 (Follirich-GFC Therapy) | Low Level Laser Therapy |
| DAY – 180 (PDO – HG) | Anti-Dandruff / Anti-Fungal Shampoo |
| DAY – 240 (Follirisch-GFC Therapy) | |
| DAY – 300 (Follirich-GFC Therapy) | |